FACILITATING EXCHANGE OF DEVELOPMENT EXPERIENCE AND BEST PRACTICE
ONE PLATFORM: "SILK ROAD FORUM"
The FCSSC and the Development Research Center of the State Council of the People's Republic of China have worked together to host the annual "Silk Road Forum", setting up a high-end exchange platform to facilitate South-South cooperation and the jointly built "One Belt One Road" Initiative. The 2015 "Silk Road Forum" was held in Madrid, Spain. The 2016 "Silk Road Forum" was held in Warsaw, Poland.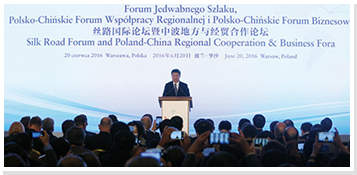 The President of China, Mr. Xi Jinping, delivered the keynote speech in the "2016 Silk Road Forum".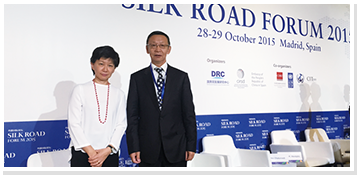 The Chairman of FCSSC, Mr. Cai E-sheng, participated in the "2015 Silk Road Forum" and had a discussion with Ms. Izumi Nakamitsu, the Assistant Secretary-General of the United Nations Development Program.
ONE DIALOGUE: "ONE-BELT-ONE-ROAD INCLUSIVE AND SUSTAINABLE CITY EXHIBITION AND DIALOGUE"
The FCSSC and the United Nations Industrial Development Organization (UNIDO) have agreed to jointly host the "One-Belt-One-Road Inclusive and Sustainable City Exhibition and Dialogue" every year, which help advance the implementation of the Sustainable Development Goals through enhanced infrastructure and improved connectivity of the Asian, European and African continents, and their adjacent seas, referred to as One-Belt-One-Road (OBOR). The Dialogue brings over representatives of different city governments, the private sector and development agencies, as well as academia to look for cooperation opportunities between OBOR projects and sustainable development.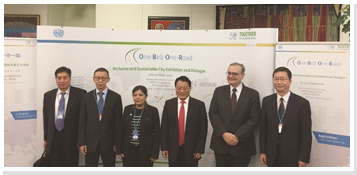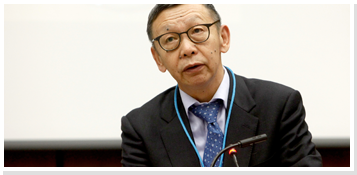 ONE TRAINING PROGRAM: "SOUTH SOUTH EDUCATION PROGRAM FOR ECONOMICS AND FINANCE"
Sponsored by the South South Education Foundation and the CTBC Bank, the "South South Education Program for Economics and Finance", which was jointly hosted by the FCSSC and the Tsinghua University People's Bank of China School of Finance, was first held from 29th May to 5th June 2016, aiming to facilitate the exchange of financial talents from developing countries as well as to train future financial elites of the Global South.

The first "South South Education Program for Economics and Finance" was held in Beijing in June 2016.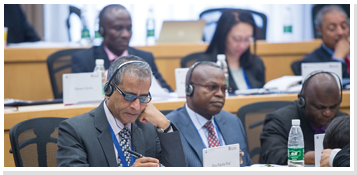 24 senior officials or managers from 19 countries and districts including the Deputy Minister for Finance from Namibia, the Chief Economist of the Bangladesh Bank, joined the program.
ONE ACADEMIC REPORT: SOUTH-SOUTH COOPERATION ANNUAL REPORT
The FCSSC works together with the Peking University School of Economics to write and edit an annual report on South-South cooperation, which includes articles written by several world-renowned experts.