Since establishment, FCSSC has quickly expanded its partnership network, not only with departments of the Chinese government, but also with related UN agencies, international organizations such as OECD, and regional institutions including the African Export-Import Bank. FCSSC will keep building the global network of South-South cooperation.
UNITED NATIONS OFFICE FOR SOUTH-SOUTH COOPERATION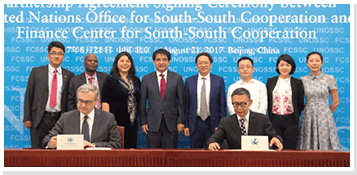 Chairman Cai signed a Partnership Agreement with Mr. Jorge Chediek, Director of UNOSSC.
UNITED NATIONS DEVELOPMENT PROGRAM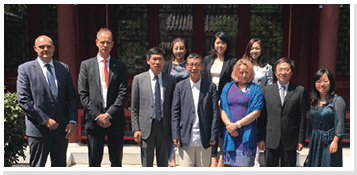 Mr. Xu Haoliang, Assistant Secretary-General of UN and Director of the Regional Bureau for Asia and Pacific at the UNDP, visited FCSSC.
UNITED NATIONS INDUSTRIAL
DEVELOPMENT ORGANIZATION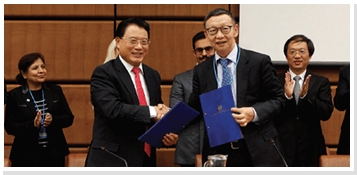 FCSSC signed a Memorandum of Understanding with UNIDO.
ORGANISATION FOR ECONOMIC CO-OPERATION AND DEVELOPMENT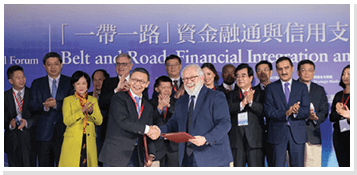 FCSSC signed a Framework Agreement with OECD.
COOPERATION WITH THE CHINESE GOVERNMENT
Ministry of Foreign Affairs of the People's Republic of China, National Development and Reform Commission, Development Research Center of the State Council of the People's Republic of China, Ministry of Commerce of the People's Republic of China, the State Council Leading Group Office of Poverty Alleviation and Development, Liaison Office of the Central People's Government in the Hong Kong S.A.R, Ministry of Science and Technology of the People's Republic of China...